SERVICES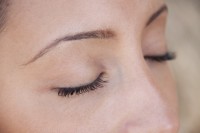 What do you want to reprogram?
A person's life unfolds as a reflection of the mental associations made with conditions experienced. These associations become the subconscious script informing and motivating our reactions to life.  Our mental associations can either promote or hinder the expression of authentic desires.
Therapeutic hypnosis is a most direct means to reprogram the mental associations that have locked constricting self perceptions in place. Specifically, hypnotherapy is the means of getting one's subconscious on board with one's conscious desires creating a unity of purpose in realizing desires, goals and aspirations.
confidence • finances • smoking • health • focus • childhood trauma • relationships • fears & phobias • success • self esteem • purpose • motivation • writer's block • audition/test anxiety • panic attacks • resistance • sexual dysfunction • depression • procrastination • weight loss • sports performance • empowerment
Therapeutic Hypnosis can be offered . . .

In Office

By phone

Via SKYPE
To arrange your appointment contact:

1 + 888-481-0659
1 + 323.653.3463